Do you have young children?  Toddlers through preschool aged kids can be difficult to entertain while homeschooling the older kids.  I have always been a little sporadic about teaching my little ones.  I always hear the question- What do you do with your toddlers while doing school??  It is not easy, that's for sure.
Well, today I have a great answer for that very question…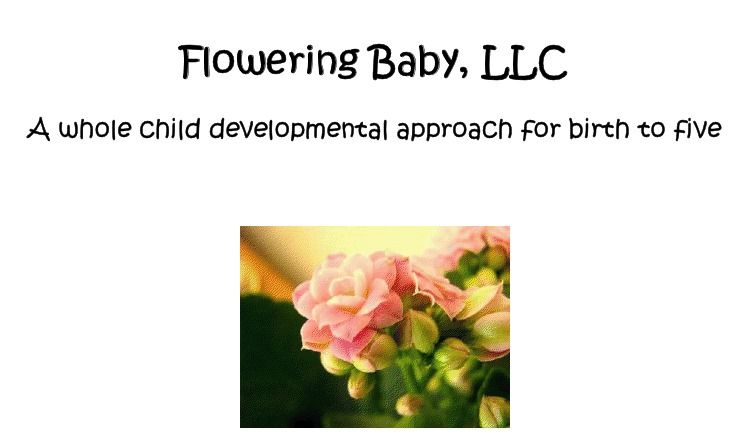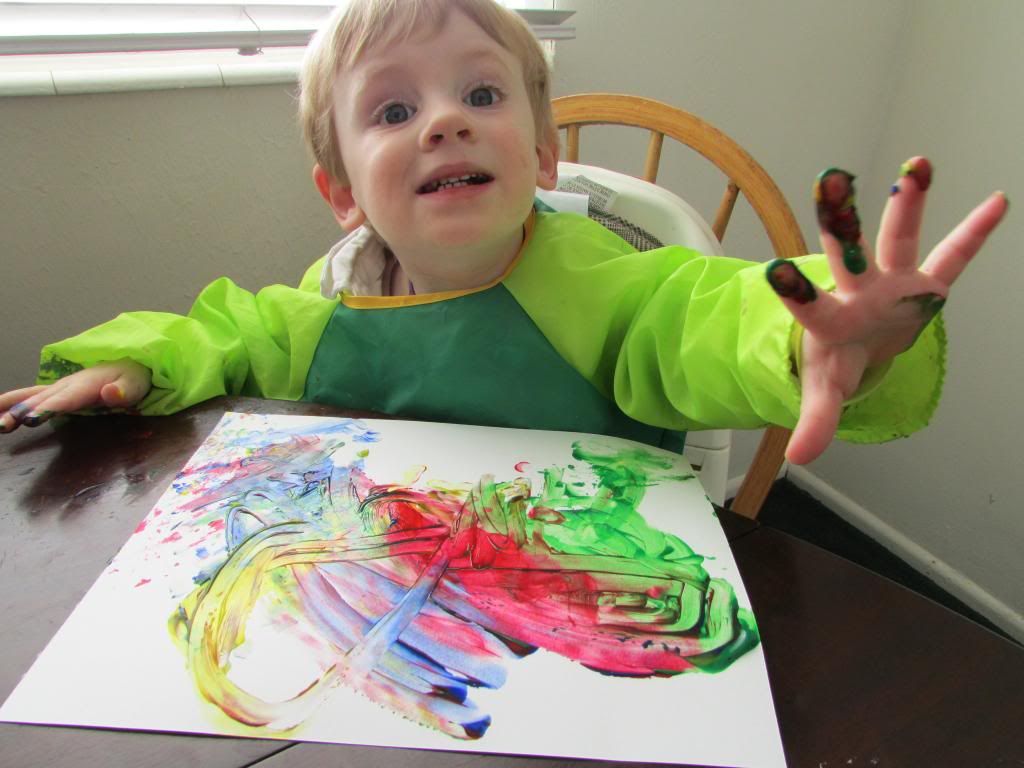 This past month, through the Homeschool Crew, I have been using a new curriculum for those little ones in your life.  It is called Flowering Baby, LLC and it has been wonderful to use with my little guy!  It was created for children ages birth through age 5 years old.  The creators are a mother-daughter team.  One is a homeschooling mom who has been using these methods for years with her own children.  Her mother inspired and helped her to write down all of her ideas to share.  They worked on it together and have really developed something wonderful.
There are 5 different volumes that you can use depending on the age of your child- birth to age one, age one to age two, etc…  Each year is broken down by month and then right down to each individual day.  The lessons are short and simple to accomplish.  Each month, she gives you a brief overview of supplies, books and music needed for that month's lessons. Then day-by-day the lessons tell you exactly what to do.  It really couldn't be easier!  You can jump into the lessons at any point depending on your child's age- you don't have to start from the beginning.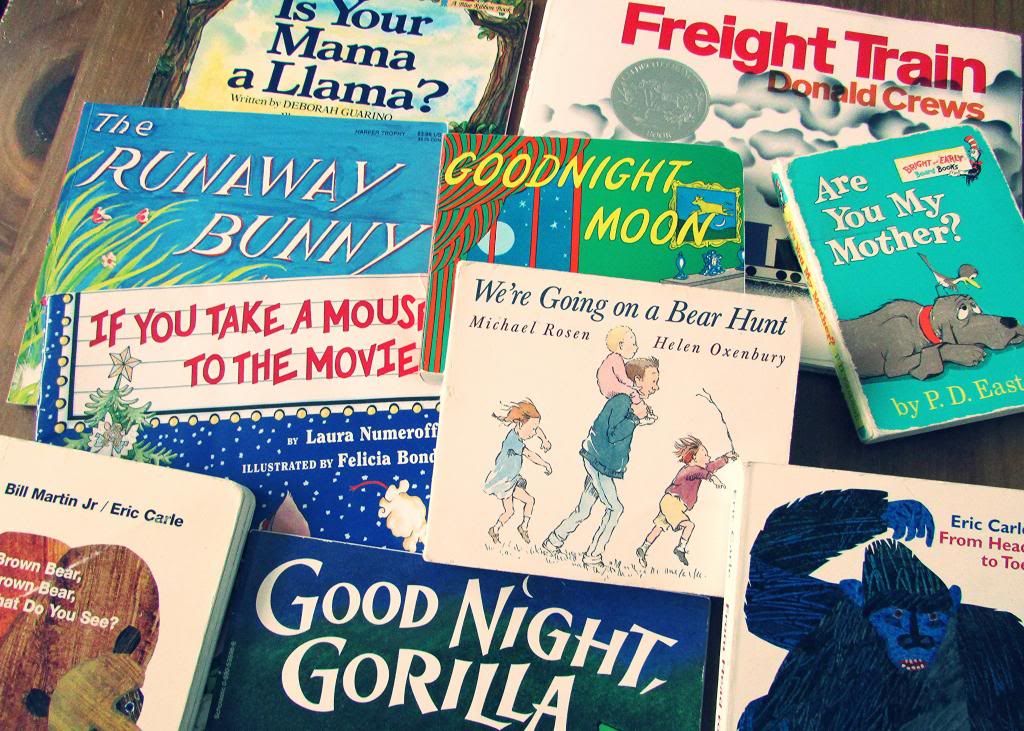 Along with the little lessons, she also recommends reading to your child for 15-20 minutes.  She gives a great book list at the beginning of the curriculum.  Many of them I already owned, but I am excited to get more of the wonderful book recommendations.  Many of them are classics that should be in any child's library. A lot of them were found at our local library, too.
Here is an example of Day 1 in the volume we are using (Volume 3 for Two to Three Year Olds)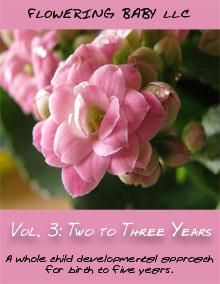 ~~~~~~~~~~~~~~~~~~~~~~~~~~~~~~~~~~~~~~~~~~~~~~~~~~~~~~~~~~~~~~~~~~~~~
Language:  Sing the ABC song
Math Concepts: Count finger foods (cheerios, crackers grapes). Count in sets of three and repeat
Song/Rhyme of the Day: Twinkle, Twinkle Little Star
Story of the Day: Goodnight Moon
Color of the Day: Blue  Use blue paint for the shape activity
Shape of the day: Circle.  Use an empty toilet paper roll. Dip it into blue paint and make circles on paper.
Other: Blow a balloon up and hit or kick it around together.
~~~~~~~~~~~~~~~~~~~~~~~~~~~~~~~~~~~~~~~~~~~~~~~~~~~~~~~~~~~~~~~~~~~~~
Isn't that lovely?  I have really enjoyed using this curriculum with my two-year-old.  He has really benefited from the structure it has provided for us.  I spent about 15 minutes one-on-one with him each day using Flowering Baby.  Often the older kids would join in on the crafts and stories. I worked with him while they were doing things they could do independently.  Even having this small amount of structured time helped him to be happier and more manageable during our school time.  I plan on continuing on with Flowering Baby in the future and have already recommended it to friends & family.  If you are struggling with teaching your toddler or preschool, I definitely recommend looking into it.
The first three volumes
are just $30, the last two are $38 or you can buy all five for $132. I think this price is well-worth it!  If you consider the cost buying a preschool curriculum, or sending you child to preschool, this cost is incredible!  The curriculum comes as a CD, but if you are international, there is a download option, too.  The supplies are mostly things that you would have on hand, the only other thing you may need to invest in are books, but you can find most of them at the library.
They are offering a 10% discount to my readers.  Just enter the code Blog10 when ordering.  Also, there are some samples on the site if you are interested in checking them out.  You can view a full month's worth of the curriculum and see if it fits for your family.
Samples:
I hope this will help some of you with your preschool or "tot-school"!