We love educational movies that are also fun. As a member of the Schoolhouse Review Crew, we were recently able to receive a movie from BrainFood Learning called The Fascinating World of Birds. This movie is appropriate for all ages and sells on their website for $14.99.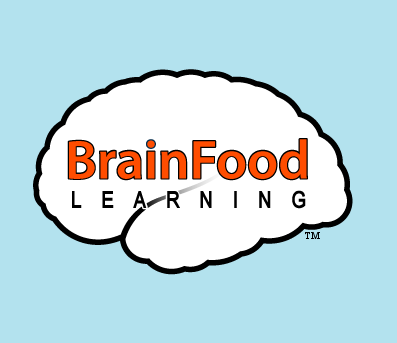 BrainFood Learning has several other great products that you should check out as well. Their videos are very high quality and are great for learning in the home or at school.  The bird one we received was done with beautiful full color photos and video clips showing all different species of birds.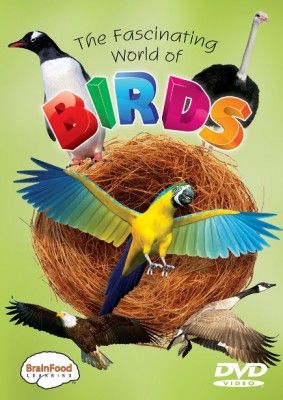 In the menu, you can choose to watch about all of the birds or just one at a time. It features information about the ostrich, penguin, goose, owl, hummingbird, woodpecker, macaw, pelican, American Robin, and eagle. Each time it introduces a bird it teaches unique things about that bird, its habitat, nest, diet, migration habits, and more.
After each bird it introduces a vocabulary term related to birds to help kids better understand the animal. The vocabulary words taught are: Ornithologist, Gizzard, Buoyancy, Down Feathers, Raptors, Metabolism, Zygodactyl, Plumage, Preening, Brood, and Depth Perception.
At the end of the movie is has four different review sections to help kids remember the things they learned in the movie. The review covered types of birds, terms learned, features of the birds, and more. It was a wonderful end and did it in a multiple choice/flashcard manner. As a parent or teacher you could easily pause the movie allowing kids to answer before moving onto each new question.
They have also created a lesson plan to accompany these movies. You can look at it and download it for free here. It includes bord terms, flashcards with pictures, quizzes, activities, and recommended field trips or learning ideas to extend learning.
My son is an animal lover, so having the chance to review this was wonderful for us. He loves learning more about animals and this movie didn't disappoint us. I chose the bird one because we have been studying birds with our science curriculum this year. It went perfectly with our studies and reinforced many of the things we learned in a fun way.  I think it would be a great thing to watch before or after visiting an aviary. We have a great one locally that I want to take my kids to this summer!
I leared some interesting things as I watched this movie… Did you know an ostrich has 2 lbs of rocks in its gizzard to help it digest its food? They also do not bury their head inthe sand, but have underground nests that they care for. Did you know that Robins don't really hear worms, as is commonly thought, but tilt their heads to look for them? Owls do not build their own nests, but use abandoned ones. Eagles make the largest nests of all birds and use it for several years. A woodpecker has extra protection around its brain to prevent injury from all of the constant pecking it does. A Macaw can crack open the shell of a coconut with its beak!
Here is a great preview of the bird movie to help you see more of what these great movies are all about!
Various movies by BrainFood were reviewed by the Homeschool Crew. If you are interested in one of the other movies, be sure to click below to read more reviews!