This post may contain affiliate links.
Birdcage Press is a company I am so happy to have discovered. They have all kinds of award-winning educational games for kids …and I am in love!  There are games about history, art, wildlife & nature, and air & space. Each game also comes with a little book to help kids learn about the facts in the games.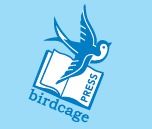 Wenda O'Reilly, the founder has a PhD in Education. She began creating the games as a way to teach her own children in a fun way. She actually has her kids help edit the cards and books! This ensures that they are written in a kid-friendly way. They have won tons of awards for their games, and they are now being sold in major museums around the world.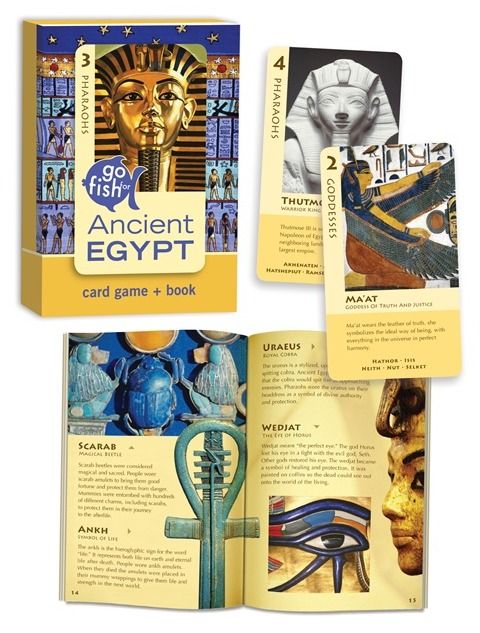 We were given a set of Go Fish for Ancient Egypt cards to review. The 36 cards are sturdy, glossy, and very high quality.  They are full of amazing pictures about gods and goddesses, pharaohs, mummies, and more.  They come in a box that includes a 34-page teaching booklet to learn all about ancient Egypt.  They sell for $10.95 and are recommended for kids ages 7 and up.



  
The moment this game came in the mail, my kids dove right in. They were so excited to try it out and were not at all disappointed. They then proceeded to play it again and again, and again. They played it with me, with their Dad when he came home, with their cousins, with their friends, and anyone else who was willing to give it a try!  They loved it so much and are already begging my to get another set!  The hardest part is choosing which one- they all look amazing.



There are a few different ways to play the game- they have an older and younger version. The cards are divided into sets by topic: Gods, Goddesses, Symbols, Pharaohs, Mummies, Afterlife and Hieroglyphs. There are 6 cards in each set. You play like regular Go Fish, but have to collect all of the cards in the set. They are numbered and named, so kids that do not read well can do it by number. Each card also has a few facts on it telling what the picture is. 





I am so impressed with this company and with the high-quality games that they make. We truly loved this game, and may get more in the future for our kids. We will be playing this game for a long time in our home. It is a wonderful way to teach Egyptian history to my kids.  I always love good educational games, and this is a GREAT educational game.  Other Homeschool Crew members reviewed various games. Click on the image below to see more reviews on them.