This post may contain affiliate links.
Jeepers creepers, where'd you get those peepers?
Jeepers creepers, where'd you get those eyes?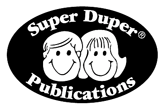 We got a really fun game this month from
Super Duper Publications
called
Jeepers Peepers
.  First of all I love the name.  It immediately made me think of that song by Louis Armstrong.
When we got this game in the mail and my kids started playing right away.  They L.O.V.E.D. it. I'm not kidding. They played it for days and days.  I think they may have half the cards memorized now. It is really fun- a cute idea.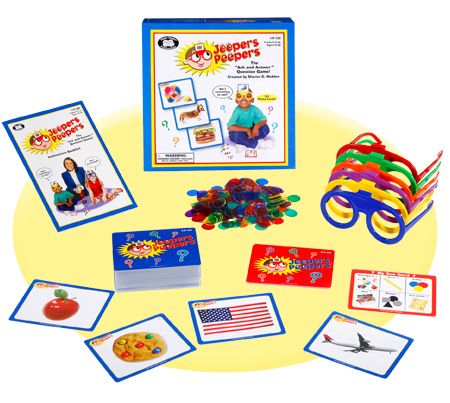 Here is how you play:
They have a whole bunch of cards (101 of them) with pictures on them.  Then there are these big silly colorful glasses (6 pairs) that you put on.  The glasses have a card holder slot that you slip the card into facing away from the person wearing them. Everyone gets a card on their head.  You play a game of question and answers, taking turns asking what your picture might be, asking yes or no questions. When you get it right, there is a spinner that tells you how many tokens to get.  The person with the most tokens at the end wins.
They have cue cards to give you ideas of things to guess or ask when it is your turn.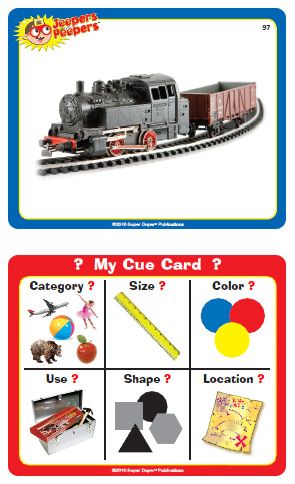 Here are the categories and cards that they have in the game.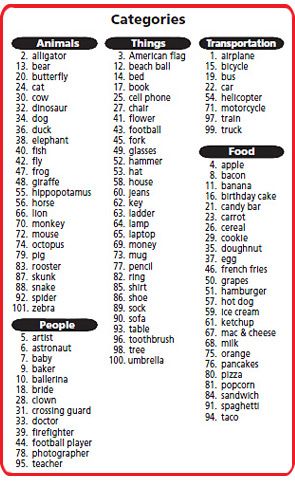 We played it so often that it became really informal- without the tokens or spinner- just more like a game of 20 questions. While I was making dinner, I was wearing these giant glasses and guessing my cards- the kids really wanted to play it non-stop. I am glad they had so much fun with it.
The game is very well made.  The cards are strong and durable.  The glasses are strong thick plastic.  The website sells extra sets of glasses and more cards, too if you want to extend it to more players. It is a great game to encourage thinking skills!
Here we are playing our new game:
I look so silly in my glasses!!!
The thinking pose
Hmmm… what could it be?  Is it an animal?
Mom, I love this new game!!
This game has won LOTS of awards- quite impressive!
Wouldn't this be a fun Christmas gift??

I received this game for free as a member of the Schoolhouse Review Crew in exchange for my true and honest opinion.  I received no other compensation.