This post may contain affiliate links.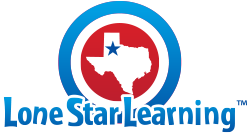 Lone Star Learning
has created a wonderful resource for teaching vocabulary words to students.  Some vocabulary words are just tricky to learn and understand.  I remember using flashcards all through school to memorize vocabulary.  When you learn a mnemonic device or song or have a picture to help you remember, it suddenly sticks and you will never forget it. Mnemonics with color and pictures have been proven to help make connections between words and their meanings.  I know they help me- and have seen the same with my kids in their learning.
I received two different sets of vocabulary cards from Lone Star Learning to try out and review for you here- 
Target Vocabulary Pictures set 1
 ($29.99), and
Science Vocabulary Pictures set 1
 ($29.99).  The vocabulary cards have these amazing pictures that teach what the word means by incorporating the word right into the picture.  I absolutely love what they have done.  The cards are big, bright, colorful, and durable and really portray the meaning so well.   They are not grade specific, but are recommended for 3rd-8th grade.  Some of the words are things my Kindergartner knew, and some are more challenging.  So I would say you could use them for quite a wide age range.  
                                Words in the Science Set 1:
blizzard

carnivore

Celsius

condensation

conductor

conglomerate

conifer

deciduous

evaporation

fall

fern

fibrous root

flood

friction

load – fulcrum

gear

gravity

herbivore

igneous

inclined plane

inherited

lever

magnetic

mammal

metamorphic

moss

permeable

precipitation

pulley

reptile

sedimentary

spring

stretch

summer

symmetry

taproot

turn

wedge

wheel

winter
Words in the Target Set 1:
acute angle
area
circumference
complementary angles
cone
congruent
cube
cylinder
decimal
decreasing
diagonal
diameter
dividend
divisor
edge
equilateral triangle
even
exponent
exterior
face
greater than
hexagon
horizontal
increasing
interior
intersecting lines
isosceles triangle
less than
line segment
mean
median
mode
numerator/denominator
obtuse angle
octagon
odd
ordered pair
parallel
pattern
pentagon
perimeter
perpendicular
polygon
radius
range
ray
reflection
right angle
rotation
similar
sphere
supplementary angles
symmetry
translation
vertical
X axis
Y axis
There are so many things that you can do with these vocabulary cards.  You can read and learn the definitions together.  You can sort them into related categories.  You can have your kids write them into their own notebook with the definition and a picture to help them remember. You can write the definitions on cards and play a matching game. You can do a word of the day. They can be displayed on the wall to learn, and so on.
The cards do not have the definitions on the back, but come with a paper that tells the definition of all of the words. I would say that was my one "complaint" about these.  I ended up writing the definitions out on the back of each of our cards.  Separate cards can be purchased that have the definitions, though.
We liked to use them on our Calendar Board doing a word of the day.  I pulled a math and science word each day to focus on and we would learn the definition and discuss it.  We also liked sorting some of them by category.  Sometimes we just got them all out and went through looking at and talking about the pictures.  My kids love the bright pictures.  They really enjoy these cards.  I am equally happy with them and am so glad to have them as a fun supplement to add into our school day.
They have so many other amazing vocabulary sets on their site that you should check out as well: Greek/Latin roots, Spanish vocabulary, Alphabet cards, Antonyms, Homophones, Action verbs and more.