This post may contain affiliate links.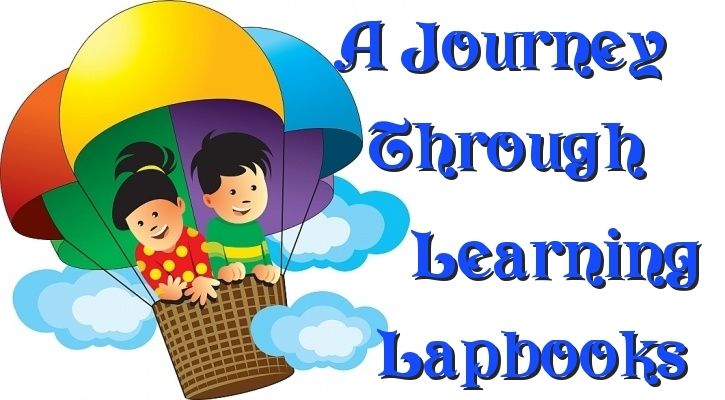 Have you ever heard of lapbooks?  Lapbooks are a really fun thing to add to your homeschool. They can be fun for unit studies especially.  
A Journey Through Learning
makes amazing lapbooks that are simple to assemble and so much fun, too!  I am happy to have had the chance to review them for the Schoolhouse Review Crew this month. They were created by a team of homeschool moms who wanted better hands-on learning activities for all subject areas. They also make lapbooks to go along with some major homeschool companies.
If you have never used a lapbook before, it is like an educational scrapbook.  You use file folders and a collection of flaps, mini-books, stories and pictures to document a subject that you are learning.  You refold the file folders so the flaps meet together in the center. Then you glue the flaps together on the side to attache multiple folders together.   I used three folders in my lapbook, but you could add more (or less) if needed. They are a really fun way to make lessons more interesting. My kids really enjoy making them!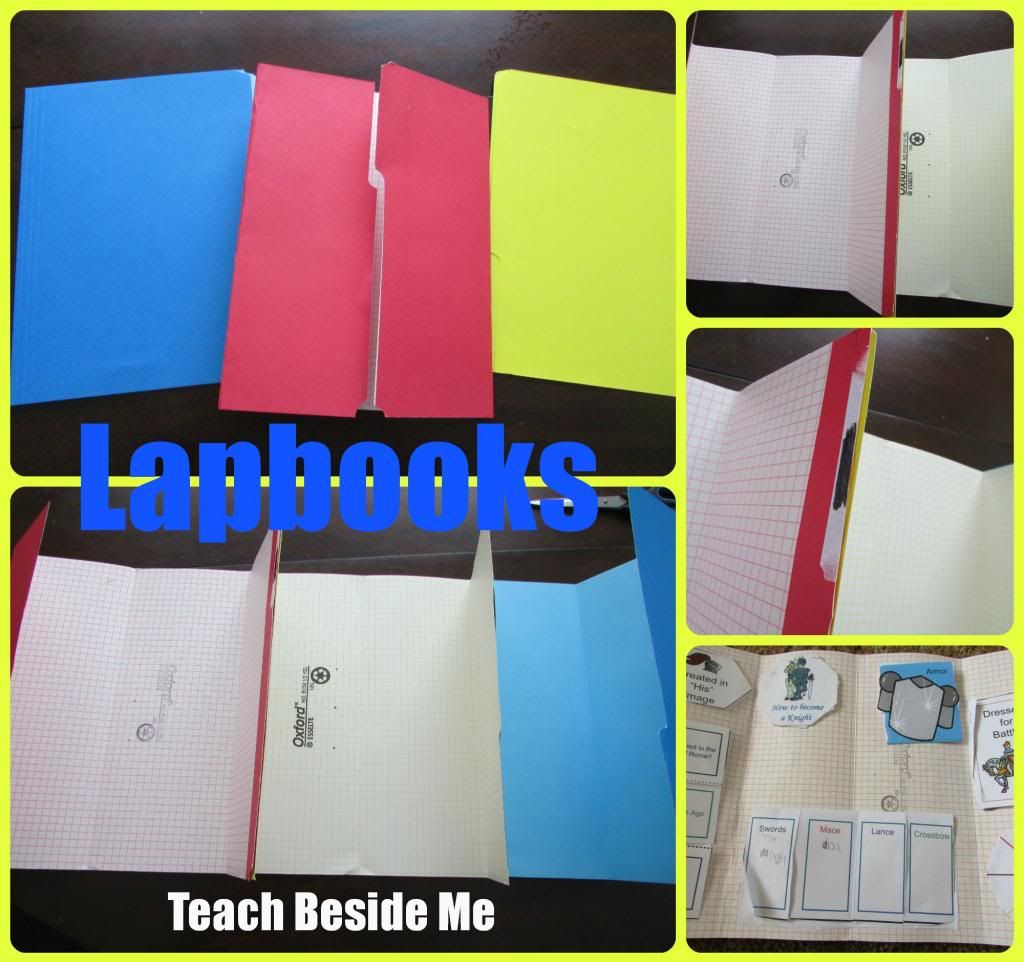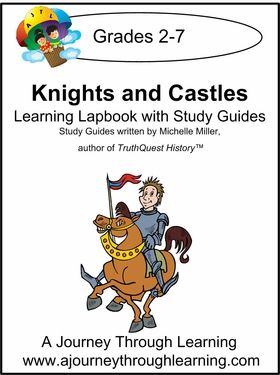 The Knights and Castles lapbook was perfect for what we have been learning and studying lately!  It is for grades 2-7.
It was written from a Christian perspective. The lapbook starts with the fall of Rome, leads into the Middle Ages and teaches all about knights, castles, heraldry, serfs, and peasants. We used it a couple times a week to add to our history studies. I would read the information page and then my son would work on assembling the pages. They were easy enough for him to do most of it on his own (he is in 2nd grade).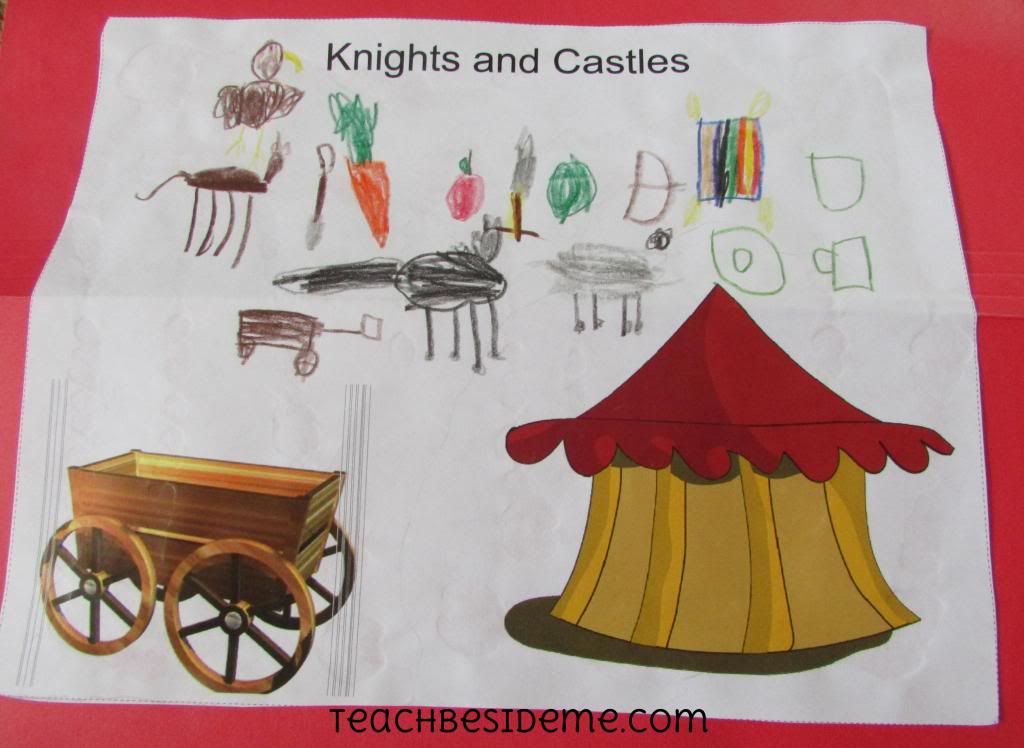 The lapbook comes as an instant download ($13), in printed form ($21) or on CD $14). I got mine in a PDF download that was 51 pages long.  They are simple to use. There are different topics that you read together, then after each topic there are different parts to assemble and add into the lapbook. Each page clearly marks where you get the information and where to put it in the lapbook.  I loved how clear everything is.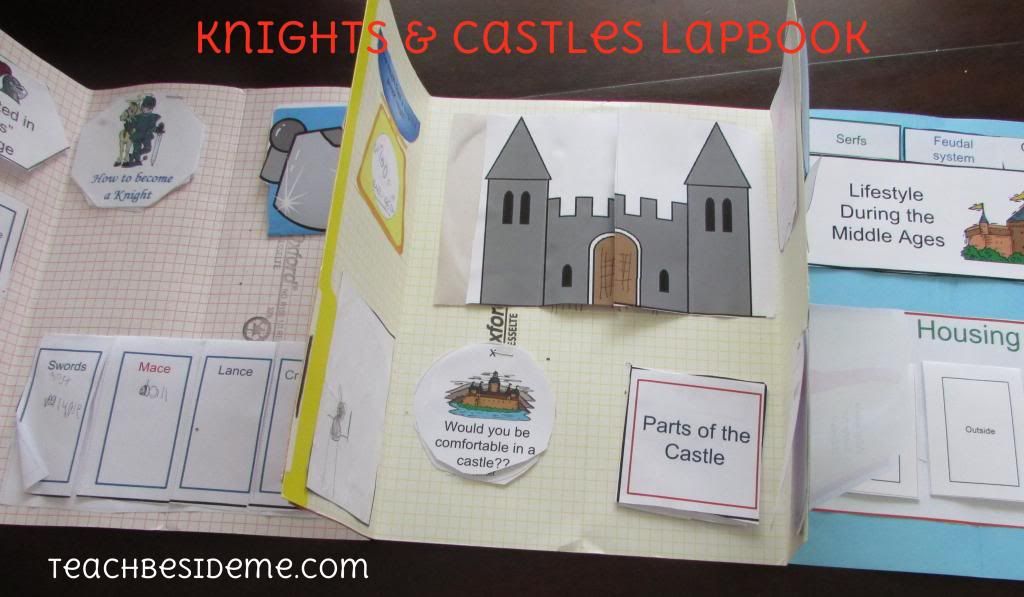 Along with the lapbook itself, the file came with some extras, too!
Also included were:
A Book Log- with additional reading
Biography Book Report
"Nick Notes" pages to take notes on readings
Outline Forms
What I Learned Pages
Using all of these pages you can extend the lessons as much as desired.
We were very pleased with these lapbooks and look forward to doing more of them!