This post may contain affiliate links.
LiteracySoft has a reading app called Phonics and Reading with McGuffey that we have been using in our homeschool lately. We were given a free download to review here. McGuffey is a trusted company that has taught over 10 million kids to read for over a century.  They have taken this time-tested material and put it all into an app to teach your children to read to a first grade reading level. They have revamped and redesigned it to be used in our modern era in a fun and simple way!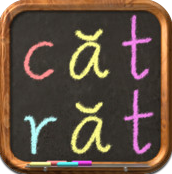 This app includes: 
• All 52 McGuffey Primer lessons
• All 44 letter sounds of English and their graphemes
• 60+ letter sound animations
• 400+ practice word vocabulary
• 9000+ nonsense word audio dictionary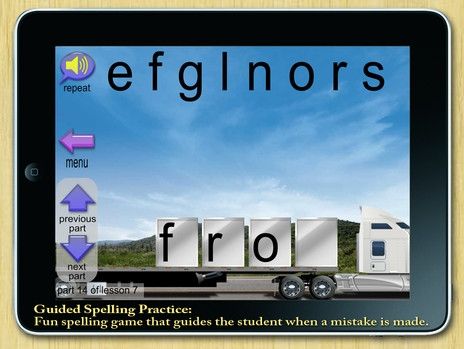 The Phonics and Reading with McGuffey App is designed to: 

• Ensure no expert phonics teacher is needed for students to gain the most value from the lessons
• Work for any literacy/age level
• Act as your own personalized tutor, except in a computer
• Let students set their own pace, repeating or slowing down lessons as wanted
• Guide your student through reading and spelling practice
• Provide learning in sound, vision, and motion to appeal to a wide variety of learning styles.
• Use the power of synthetic phonics – the dyslexia-busting learning technique
• Be simple and easy to use for students at any level
The app is built from McGuffey's Eclectic Primer Revised Edition. This app can be used with older as well as younger students. They can learn at their own pace, even without supervision. This independence helps them develop self-confidence in reading, which pushes their learning forward at a faster pace.
We have been using this app with my kindergarten-aged daughter who has been learning to read. We used this in place of the regular phonics program for about a month. She really enjoys learning with this app and gets excited to use it each day. I love watching her do well and increase her reading abilities. I have seen improvement in her and I definitely feel like this app has helped her. I was really impressed with the quality of it and definitely feel it is worth the price!
The lessons begin with alphabet sounds and move into words gradually. There is a fun train game that speeds up as they correctly identify words and sounds. My daughter loved this because when she was doing well she could make the train go fast!  They also have fun rewards with songs and videos that play as they get things right. There is also a build-a-word section that allows them to build words with the given letters.  This was fun because you can also build nonsense words- it made my kids giggle at the silly words they made.
One con: We did have a lot of issues with it crashing, so I feel like it was often frustrating to her to not be able to finish her lessons without re-starting a few times. (But that may be due to my iPad being really old!)
It is all in color & a great way to reinforce the lessons.
The app sells for $19.99 on iTunes.
There is a 
lite version
 that you can try out before buying the full app to see how it works.