Syl-la-bles ~ a Spelling Board Game
This post may contain affiliate links.
Spelling games make learning to spell so much more fun!
My family loves games.  We love to play them…all the time.  I especially (being a homeschool mom) love educational games that are also fun. I am always looking for fun new ones to add into our family game time.  When I was approached to review the game
Syl-la-bles
, It is the ultimate spelling game!  I was instantly interested!  We were excited when it came in the mail and were able to try it out as a family.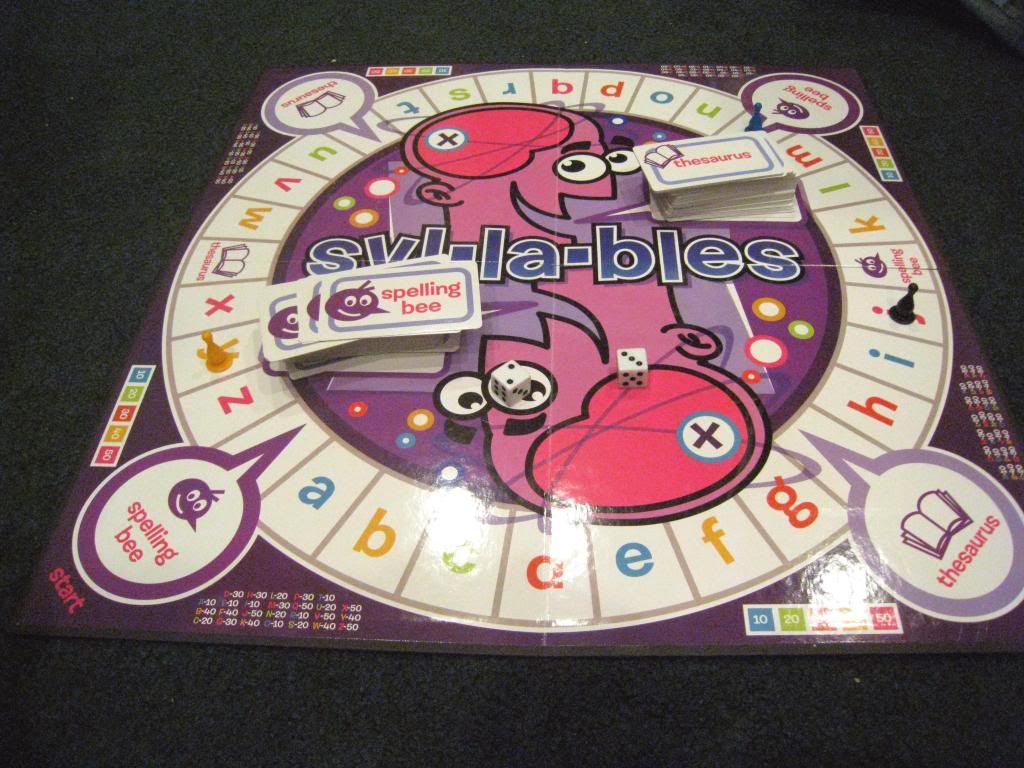 The object of the game is to come up with the longest and most difficult words beginning with the letter on the spaces you land on. The longer the words, the more points you score. First person to achieve the set amount of points (decided before the game starts) is the winner.
Syl–la–bles is a game for all ages, as the difficulty of the words is up to each individual playing the game. Kids can choose words, like "cat" or "catch", while an adult landing on the same square may choose something like "corporation". Syl-la-bles encourages players to be creative and think big!
We had a lot of fun playing this game together as a family.  Since my kids are still learning how to spell,  they chose the word and we would help them spell it if they couldn't.    It's a great game to practice spelling skills, to learn more about syllables, and the alphabet.  If you love fun, educational games, like we do, I definitely recommend looking into this one!
Disclaimer:  I received this game for free in exchange for an honest review.  All opinions are my own.  I was not compensated in any other way.