This post may contain affiliate links.
Welcome to another installment of the "Why Homeschool?" guest post series.  This series started as a way to share the stories of different families who are homeschooling and help others along the way.   These stories have been so amazing, each and every one.  If you are interested in participating in this series or reading past issues, see my Guest Post page.  Today we are hearing from Cari.  Enjoy!!
I'm so glad to be a part of this series! It has been so inspiring to read the different stories of why people chose to homeschool. It's so nice to know I'm not alone out there, that others have struggled with the same things I have.
I'm mom to three little boys very close in age (the oldest turned three when the youngest was born) and we have a little girl due any day now. I am in my third "official" year of homeschooling. I blog over at
An Intentional Life
where I share the adventures of our little family.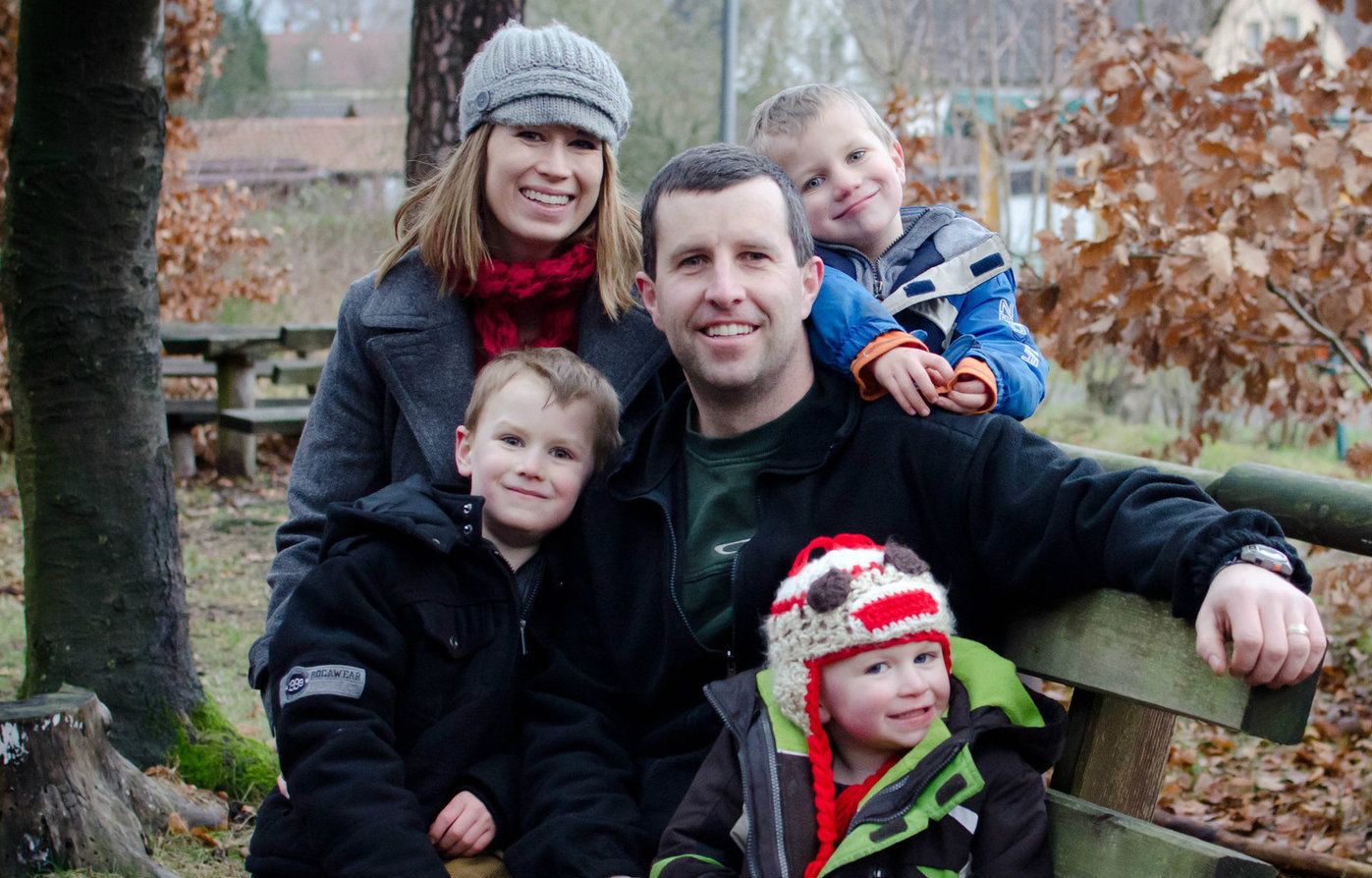 I never thought I would be a homeschooling mom. I always wanted to be a teacher, but never considered the possibility that I would one day teach my own children. I had seen both sides to homeschooling, those who were "home" but not "schooled" and given a substandard education, as well as those who were really homeschooled and had tremendous advantages because of it. Both my husband and I are products of the public school system and while I would never wish to relive my school days, we both went on to obtain graduate degrees and pursue fulfilling careers and just assumed our children would follow the same path. 
Then we actually had kids 😉  Our oldest started sounding out words just a few months after his third birthday. Of course I was elated and began to work with him on reading more fluently. By age 4 he was reading really well and by age 5 he had finished all the Magic Tree House series as well as several other chapter books well above his age level. 
However, in addition to his being extremely intelligent, he is an extremely active child. This combination does not tend to go well in public school. To top it off, his birthday is past the school deadline so he would be unable to attend kindergarten until he was 6 years old (which was just 3 months ago). I realized the best thing for him was homeschool. 
It was a lot of work educating myself on how to educate my children, but after a year of experimentation I finally figured out what style/curriculum was best for our family (we use a mix of classical and Charlotte Mason). Things still change from time to time, I love to try new curriculum, and am always wondering if there's something "better" I could be doing. But overall I'm pretty satisfied with how my children are progressing and the routine we've settled into.
We recently moved to Germany and my oldest son (who is now six) has the opportunity to attend German first grade. Primary school here ends at noon each day so I am able to continue his homeschool studies in the afternoon while he learns German in the morning. It has been a difficult transition for me, having to get him up early every morning, having to be home at noon for him to come home, having to call the school if we go out of town, etc…I never thought homeschooling would be easier than public school! But it has been nice having more time to focus on my other two boys.
While homeschooling does have it's challenges, I LOVE being able to set my own schedule, take field trips when we want, teach my children practical life skills, and just cuddle on the couch and read. I love being able to take my children places rather than just reading about them (we went to Paris in November and will go to Rome this fall). I love that I can enjoy reading good literature with them and teach them to think rather than just doing busywork. I love that when my husband puts on a National Geographic movie for them to watch, they jump up and down with excitement, and that they would rather play Chess than watch cartoons. I love that I get to be present for every milestone of my children's lives and that they can be each other's best friends. 
Let me just spend a minute answering some questions that I get from time to time and some that I had myself when I first began this journey. By all means, if you have any other questions, feel free to ask!
Am I smart enough to teach my children?
I can completely relate to this question even though I have a Master's degree and completed half of a teaching degree I still feel inadequate at times. The great thing about curriculum for the more difficult subjects (math, science, etc) is the teacher's guides which give you all the information you need. It may require a little more preparation if you're a bit rusty, but you can do it. It's also a great opportunity for you to brush up on your knowledge, after all, you are the most influential person in your child's life whether you homeschool or not. The more education you have the better!
How do I choose a curriculum?
There is no "right" curriculum. Some people feel more comfortable choosing a complete package that doesn't require a lot of preparation and planning while others (like myself) prefer to have more control over each specific subject. What helped me the most was
The Well Trained Mind
book. I love the list of resources available for each subject and I spent countless hours reviewing each and trying to decide which would be the best fit for my children. I also love the reading lists at
Ambleside Online
 to help me choose which books we read together. Start by setting long term goals for your children. What college do you want them to attend? What career do you want them to pursue? What things along the road will they need to accomplish to meet those goals? Then choose a curriculum that best meets those needs. And just because you use one book this year doesn't mean you can't switch to a different one next year. Homeschool is all about flexibility!
How do I know if I'm teaching my children enough?
There are some great books by E.D. Hirsch,
What Your First Grader Needs to Know
and so on for each grade, which provide an overview of what your children should be learning for their age. You can also search out academic standards for your state and even find websites for local schools that will have some information about what is being taught in public school. I stressed about this a lot when I first started homeschooling, even though my son was several grades ahead. Now, I don't worry as much. My number one goal for preschoolers is to read. Once they learn to read then I focus more on math and other subjects, but for me reading is of utmost importance. Again, evaluate the goals for your children and make your own judgement, you know them better than anyone else and what their capabilities are. 
How do you teach different children at different ages?
I'm still trying to get a handle on this one, since my children are all very young. I know many families teach to the oldest child and the youngest just listen in. While I do take this approach with some things, I also feel it is important to spend individual time with each child. Now, I only have 3 children (and one more on the way), if I had 8, I would probably think differently. I set goals for each child for the year and decide what curriculum I will use for each child. We use the
workbox system
 so it's easy to plan out our day. I typically let them do worksheets (math, spelling, writing, etc…) on their own and work with them individually on subjects of main focus (i.e. learning to read, new math concepts, etc…) For history, science, literature and other things that require primarily reading from a book, we do it all together. I usually get out the playdough or pattern blocks and let them play while I read. It's all a matter of trial and error, keep trying until you find what works for you and your children!
What about social skills?
I'm not quite sure why this question still comes up. I went to public school and knew (and yes, even picked on) quite a few socially backwards kids. Public school didn't magically transform them into dynamic speakers and personable people, instead it seared into their minds that they were social failures and scarred them emotionally, some even into adulthood. Children learn social behaviors from their parents. If you are social, your children will likely be social. If you are reserved, your children probably will be too. Children are also born with distinct personalities and whether they stay home or go to public school is probably not going to change that. Now, if you never leave the house, that could be a problem…but if you're active in your church and community and take your children out in "public" I wouldn't be too concerned. The great thing about homeschooling is if you see your child becoming reserved, not playing well with others, etc…you can fix it by providing more social interactions. If they're being made fun of and picked on at school, they might not tell you about it and even if they do, there's only so much you can do about it.  
SO…to sum it up, homeschooling
can
be a GREAT opportunity for your family, but it's definitely not for every one. CAN anyone do it? Yes. Does everyone WANT to do it? Um, no. Sometimes
I
don't even want to do it. If you're not a praying person, homeschooling will make you into one. It has been said that when God wants to change the world he sends a baby. I can think of no greater profession than raising these special little people who can change the world for good. When times get tough I simply remember that this is what
I
am supposed to do and I
can
do all things in
Christ
who strengthens me!