This post may contain affiliate links.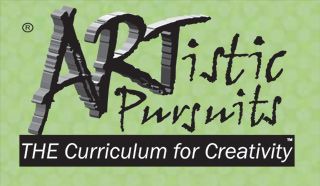 I love art, but I am not much of an artist.  I enjoy crafts, painting and coloring, but I know nothing of technique to teach my kids.  I have struggled to be consistent with teaching art in our homeschool.
ARTistic Pursuits is a homeschool art curriculum designed for all ages- Pre-school through High School.  They have recently released a new updated version of their books and as a member of the Schoolhouse Review Crew I am thrilled to have the chance to review their curriculum.  This is something that has actually been on my homeschool wish list for a while now.  I have been hearing wonderful things about this curriculum for years now.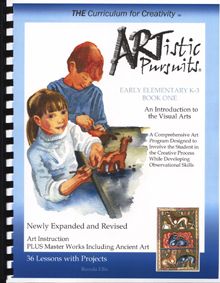 We received the first book for elementary level learners: Early Elementary K-3 Book One: An Introduction to the Visual Arts. This book sells for $47.95 on their website.
The book introduces kids to visual arts as well as art history.  It has 36 lessons that are full of colorful pictures and projects.  It is designed to have parent and child involvement for the lesson portion followed by an independent working period where your kids can create their works of art. The lessons are short taking about 10 minutes to read together.  The projects can take as long as needed.  There are enough lessons to last you a whole school year if you do it once a week.
The book is divided into three parts:
What Artists Do (Artists compose, imagine, look, communicate . . .)
What Artists See (Artists see shape, form, line, color . . .)
Where we find Art (Ancient art: caves, underground, palaces, pyramids . . .)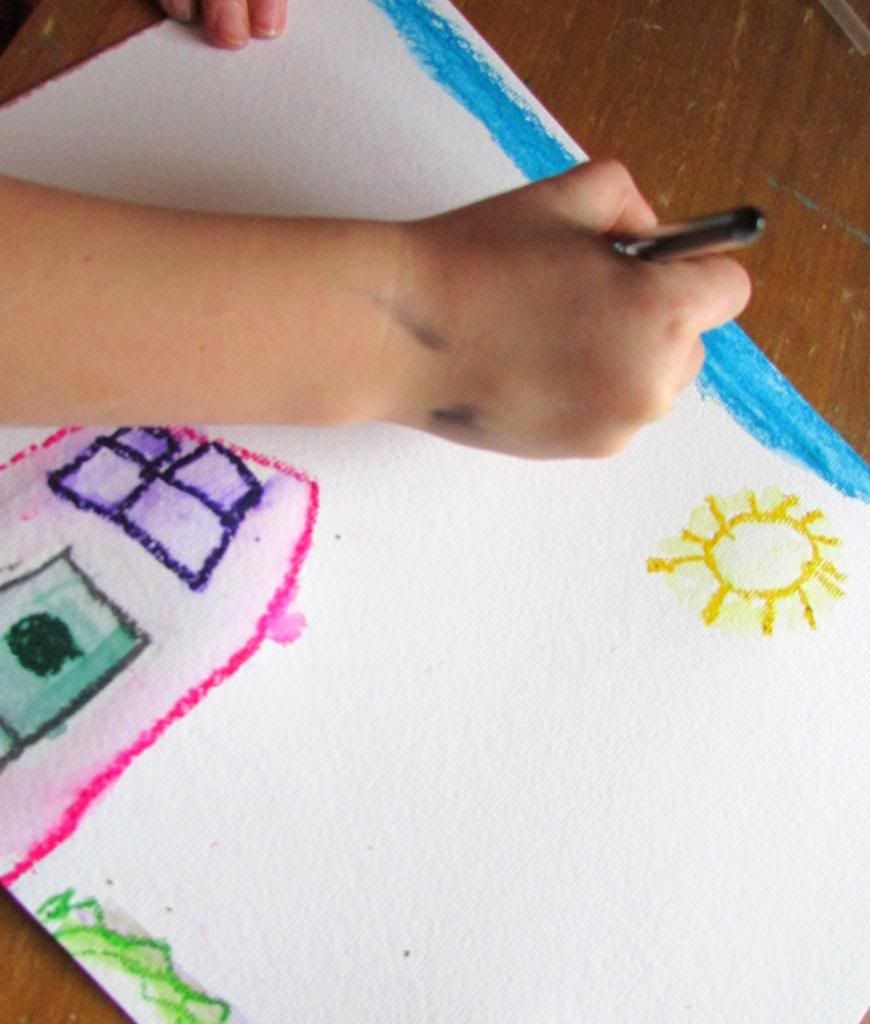 Each lesson has three learning sections. The first page of the lesson is a section about artists- introducing visual art & art terms. The second page of the lessons has a work of art to study.  There is a colorful picture of a painting or other work of art with discussion questions and descriptions.  I love this part because it really teaches kids how to analyze a work of art.  This is something I have struggled with teaching my kids, so I found it really helpful!  The third page of the lesson is the project. It teaches students some basic technique and  lets them create things that inspire them along the guidelines given.  I really love the examples they give here of other child artists.  There is very little preparation on the part of the teacher.  They are so easy to just jump in and do whenever it is convenient.
There is a supply list given for these books at the beginning of the book, and on their website. You can purchase the whole pack on their website for each book level.  We had many of the needed supplies already, so I filled in what we were lacking at our local craft store.  There was only one thing I was unable to find locally and that was watercolor crayons.  I had never even heard of these, and neither had the store employees that I asked.  I found them on amazon for a very decent price. And let me tell you… my kids love watercolor crayons!

Artistic pursuits has many different levels of books to choose from.  You could use this curriculum through all grades of school.
Preschool Book: The Way They See It  (Pre-K ages 3-5)
Early Elementary Books (Grades K-3)
Intro to Visual Arts
Stories of Artists & their Art
Modern Panting and Sculpture
Elementary Books (Grades 4-5)
The Elements of Art & Composition
Color & Composition
Middle School Books (Grades 6-8)
The Elements of Art & Composition
Color & Composition
High School Books (Grades 9-12)
The Elements of Art & Composition
Color & Composition
We have absolutely loved using Artistic pursuits.  It has been such a refreshing update for our homeschool.  I enjoy teaching art, and my kids really enjoy doing it.  I like having a formal curriculum to guide me through it.  I love the way it is presented and that is covers the basics of art. My kids are learning to observe more and take time to look carefully at art in a way they didn't before starting this curriculum.