This post may contain affiliate links.
 Have you ever read the book  
Saint George and the Dragon by Margaret Hodge
s?  This story is a retelling of part of the epic poem by
Edmund Spenser- The Faerie Queen
 (free Kindle Classic book).  The story tells of a brave knight, called the Red Cross Knight. He was sent on a journey to protect a village from a Dragon who was destroying them and their town. When he accomplishes the feat, he earns his name- St. George.
St George was a real person whose life has become surrounded by myths and legends. There are many different accounts given of his life, but here are some of the widely accepted facts about him.  He was born in A.D. 270 in what is now Eastern Turkey. He moved to Palestine with his mother and became a Roman soldier. However, he later resigned from the military to protest against his leader, the Emperor Diocletian, who led Rome's persecution of Christians. His rebellion against the Emperor resulted in his imprisonment, but even after torture he stayed true to his Christian faith. The furious emperor had St George dragged through the streets of Turkey, on the 23rd of April 303 AD and had him beheaded. The emperor's wife was so inspired by St George's bravery and loyalty to his religion, that she too became a Christian and was later executed for her faith.
Legends of St George's life have grown over the centuries. However, he must have been incredible in his lifetime for his reputation to have survived for so long. The most famous legend of Saint George is of him slaying a dragon. In the Middle Ages the dragon was commonly used to represent the Devil. The slaying of the dragon by St George was first credited to him in the twelfth century, long after his death.
St. George is remembered as being a brave, courageous, chivalrous, honest knight who protected people. There is now a special day in England to remember and honor him called St. George Day. He was also known as the Red Cross Knight because of the red cross that was marked on his shield. This cross is now symbolic of neutrality and the Red Cross organization that helps sick, wounded and homeless.
As I was deciding how to present this book, I was overwhelmed with the amount of material available to study this topic.  You can really have fun with this this!  You could take a whole month studying about St. George, knights, and this time period in history.
One thing that I loved was the amount of beautiful art work related to St. George and the Dragon. If you do an image search on St. George and the dragon, there are TONS of different amazing works of art that you can learn about.
I created some
printable art cards
to learn about these works of art. There are 10 different prints from 10 different artists. These are just a few of the amazing works of art on this subject.  These can be used as cards to learn about the different artists, made into a matching game, hang them on your wall, or anything else you want.
More Ways to Study St. George and the Dragon:
Listen to Storynory's audio story of St. George and the Dragon. If you haven't visited their site yet, you definitely should.  They have tons of free audio stories for kids. We visit this website a lot.
Have a lesson on the Armor of God.  Read Ephesians 6:10-18. There are tons of fun free resources online to enhance this. (These beautiful ones are from
Practical Pages
).
Design some cardboard shields~ you could do it with the red cross symbol like St. George, or let your kids pick their favorite designs. We did it with a stencil so they could get the pictures they wanted. I just printed some coloring pages and cut out the image that we wanted on our shields.  Then tape a strap on the back for them to hold it.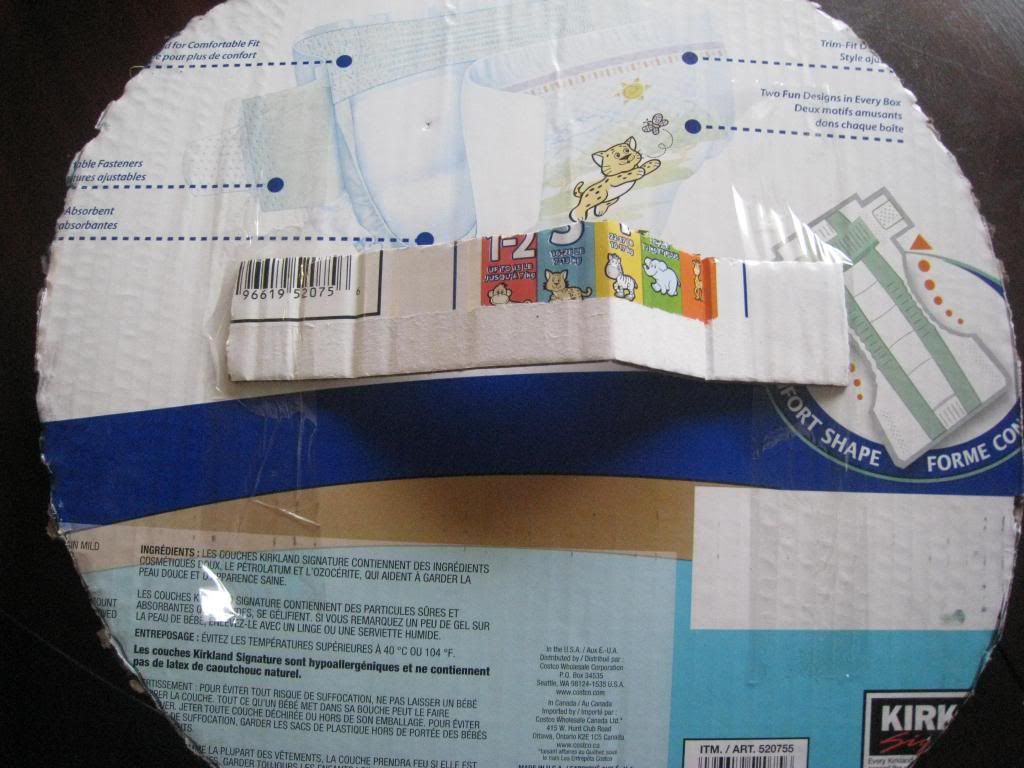 (yes, we made them from a diaper box)
Make knight and princess shadow puppets~ this was a huge favorite with the kids. It's a
free printable
. They have lots of other puppets, too including Greek myths & fairy tales!