This post may contain affiliate links.

Have you heard of Classical Conversations before?  I have heard really great things about it, but never tried any of their curriculum before now.  They use the classical method of teaching combined with a Christian focus.  They have a new series of products called PreScripts that combines cursive writing with art and history all in one book.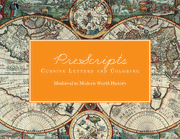 We received a copy of their first book in the series,
Cursive Letters and Coloring- Medieval to Modern World History
 to review here on my blog. My kids have not done any cursive writing yet, so I figured this would be a great way to start.  This book is designed to introduce kids to cursive letters and drawing. They copy and trace letters as well as draw and color pictures of history.  There are pages that teach step-by-step how to draw simple pictures as well. This helps kids with their fine motor development & is great in helping their muscles develop and improve their writing abilities.
This book sells for $11.99 on their website. It is recommended for kids grades K-4, depending on the level your child is at.
The lessons in the book correspond with the memory work and history lessons in Classical Conversations. However, even if you are not using their other books, this is still a wonderful stand-alone product. The first level teaches just letters, but as they advance through the books they copy passages from historical documents and scripture.  Between each writing passage, are the historical pictures to color and mini art lessons.
My daughter loved having these other things interspersed between writing the letters. She is always excited to do another lesson in this book. I loved the book as well and was really impressed with the quality of it. I like the way they integrated different things into the book making it more interesting for the students.  This book has been a great introduction for my daughter to be able to learn what cursive letters look like and begin learning to write them.
This is definitely a wonderful product that I recommend for anyone in the market for cursive curriculum!  We are loving it at our house.
Want to see what others thought of this book & the other levels?
Click on the image below.