This post may contain affiliate links.
 Have you seen all of the busy bag ideas floating around for preschoolers and toddlers?  I did a swap a while back like this and it is a lot of fun!  One of my recent review items this past month is called
Activity Bags
.  Activity bags are similar to busy bag swaps but they are more school focused. They come in e-book format that you download and are full of so many incredible activities to enhance your schooling.  I hosted a swap this past weekend with 25 other homeschooling moms and it was such a huge success.  So many moms were really and truly excited to have meaningful learning activities ready to use at any time for their kids.  They all were planning the next swap as we left!

Here are to books that I received to review: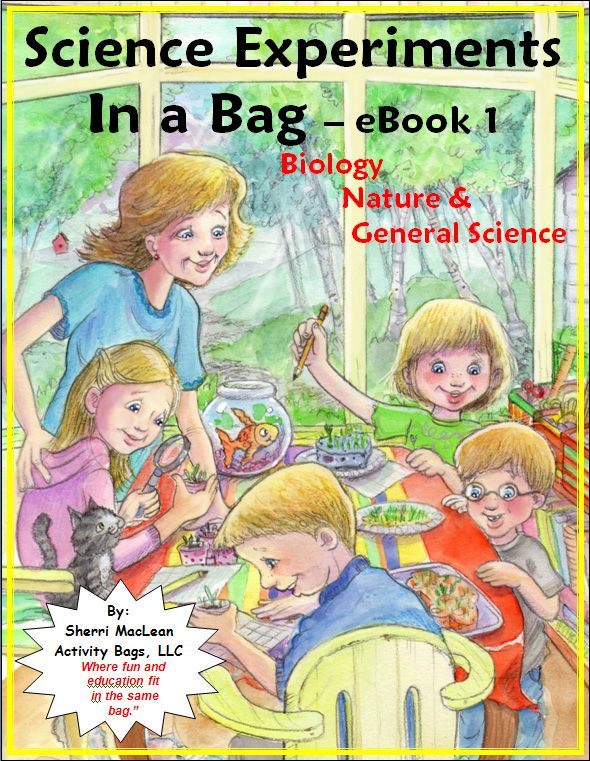 Science Experiments In a Bag Book 1
:  This book is focused on Biology, Nature, and General Science.  There are 25 experiments that can be assembled in bags to swap- or you could create them all on your own, if you wanted. These experiments have fun ideas like growing birdseed, worm farms, etc…
Science Experiments In a Bag Book 2
: this book focuses on Chemistry, the Human Body and General Science.  I used this book for our swap last weekend. It also has 25 experiments. We did a couple of the experiments yesterday for our school and had so much fun with them!  There are experiments like rockets, static electricity, 5 senses, etc.
Here are my kids doing a Static Balloon race.  We really liked this one.  You rub the balloon on your head and then it will pull an empty soda can!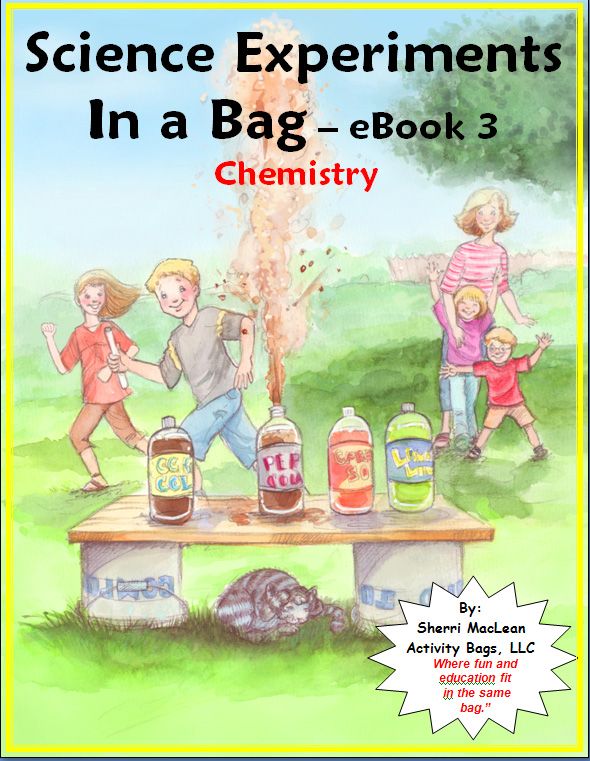 The science books are designed for grades K-8.  They are $15 for each individual book or $39 for all three.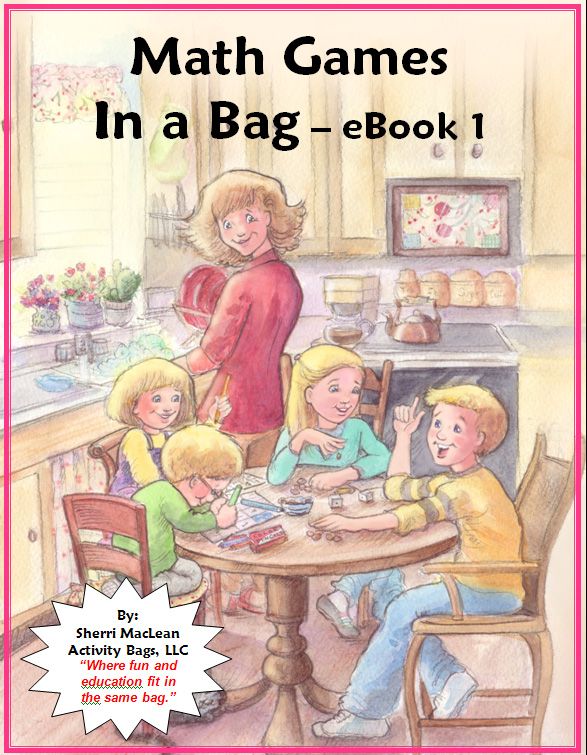 Math Games in a Bag
has 33 math games for elementary aged students.  I also hosted a swap for this book.  The games are all easy to assemble.  I took all of my math games and put them into one huge binder so they are all easy to access and use whenever.  We started playing them for school yesterday and my kids really really liked them!!  The Math Games e-book is $15 to download.
This is one of the math activities we enjoyed yesterday called Roll and Color.  They  have a bunch of little pictures they can choose from and as they roll the die they color in one square of the picture. The kids raced to see who would be done first.
There are many other topics that you can order as well.  They also have Reading Games, Travel Activities, and 2 different Preschool books (with a 3rd one coming soon).
I am SO impressed with this product.  It is something we will use for years to come.  The swap feature of it is so much fun for us because it pushed me to get it done.  If I were doing it all on my own, it never would get accomplished! Plus, you get to gather with friends!  However, all of these could just as easily be done in your own family if you do not want to organize a swap. You can just make them all yourself.
These activity bags are all assembled in gallon size zipper bags.  They are designed to cost $1-$2 per bag to assemble and are made from easy to find materials- most of them you will already have in your home. The books come with all of the instructions you need to organize a swap. For each bag, it gives you an instruction sheet on how to assemble that bag with all of the needed supplies. It is so easy to follow.  Everything you need is in the bag making it so easy to jump right in and use them any time! They activity bags are so versatile. They could be used in so many situations- co-ops, preschools, church groups, clubs, etc. They could even be used to help keep a babysitter occupied.  I hope you will check them out, because we
love
them!
Are you interested, but want to learn more?  On their
home page
, they have the option of being added to their mailing list & filling out a quick survey.  This gives you access to a free sample.