Free Classic Books for Kindles (or e-readers)
This post may contain affiliate links.
One thing that we have been taking advantage of since we got our iPad is the Kindle App.  It has been so wonderful for our family.  If you go to Amazon.com, there is a HUGE selection (thousands) of free Kindle books that you can download right to your iPad.  They have so many wonderful classic books. And, their collection continues to grow, I have noticed.  I love reading the classics!
If you don't have a Kindle or e-reader, you can download them to read from your computer.  I never seem to want to sit at my computer and read, but some people don't mind doing that. 
I bought my iPad (a first gen) when the second model had just been released.  There were a bunch for sale on Amazon for a GREAT price.  You may be able to do the same now that they have released another new one.  Look into it- there are so many wonderful learning opportunities available on them! 
Here are just a few of the great Kindle books available for free:
Pride and Prejudice- Jane Austin
A Tale of Two Cities- Charles Dickens
Alice's Adventures in Wonderland- Lewis Carroll
Cinderella- Henry W. Hewet
Fairy Tales Every Child Should Know- Hamilton Wright Mabie
The Scarlet Letter- Nathaniel Hawthorne
Jane Eyre- Charlotte Bronte
Treasure Island- Robert Louis Stevenson
Little Women- Louisa May Alcott
The Secret Garden- Frances Hodgson Burnett
Uncle Tom's Cabin- Harriet Beecher Stowe
The Jungle Book- Rudyard Kipling
The Wonderful Wizard of Oz- L. Frank Baum
The Legends of King Arthur and His Knights- Sir James Knowles
White Fang- Jack London
The Merry Adventure of Robin Hood- Howard Pyle
Black Beauty- Anna Sewell
Fairy Tales of Hans Christian Anderson
The Wind in the Willows- Kenneth Grahame
Around the World in 80 Days- Jules Verne
Walden- Henry David Thoreau
Swiss Family Robinson- Johann David Wyss
Arabian Knights- Andrew Lang
The Pilgrim's Progress- John Bunyan
The Sleeping Beauty- C.S. Evans
Aesop's Fables
The Red Badge of Courage- Stephen Crane
A Little Princess- Frances Hodgson Burnett
As You Like It- William Shakespeare
Adventures of Pinnochio- Carlo Collodi
The Bobbsey Twins- Laura Lee Hope
A Girl of the Limberlost- Gene Stratton-Porter
The Book of Dragons- Edith Nesbit
The Blue Fairy Book- Andrew Lang
Tales of Beatrix Potter
Anne of Green Gables- L.M. Montgomery
And SO many more… 
What is on your reading list this summer?  We always love to cuddle up and read tons of books in the summer!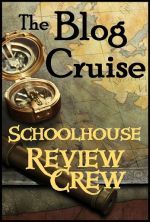 On Tuesday you can read the Summer Reading topic from the other School House Reviewers.