Roller Coaster Homemade Board Game
This post may contain affiliate links.
We made a homemade board game this week and it is SO much fun!  It is made from a cardboard box. My son named it the Roller Coaster Game- which I think it perfect.
I taped a box closed and covered it with different colored paper and packing tape. Once it was all covered, I numbered each side of the box #'s 1-6.  On side #1, I put start.  Then I did different paths all around the whole box going in all kinds of directions.  On side #6 I put the finish square.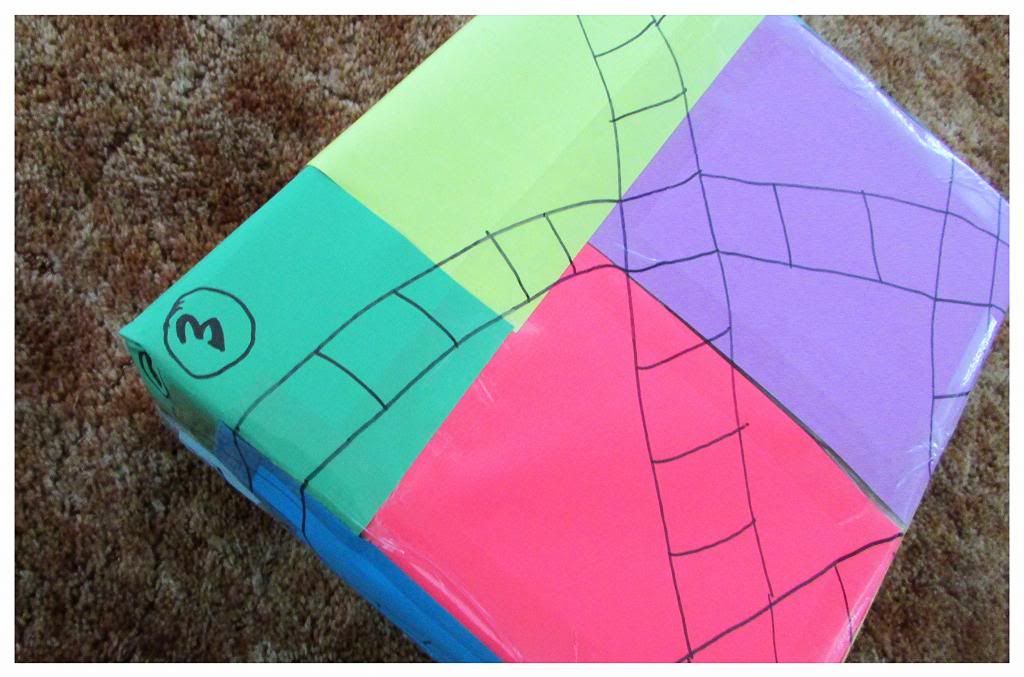 To play the game, you use a game marker and one dice.  Roll and move around the board.  When one player gets to the edge of the board, they flip it and let everyone else's pieces fall off the edge.  They can continue on.  Everyone else has to roll an odd number to get back on the board.  To win, you have to have moved on all 6 sides and reach the finish first.
You could use this homemade board game for any kind of review or lessons.  Add some cards (with review questions) and have some spaces say pick a card. But, it is also just a fun way to count & practice odd/even numbers.
It is simple learning game, but so much fun to play!  My kids (and I) are having fun playing it together today.