Christmas Handprint Wreath – Homemade Gift Idea
This post may contain affiliate links.
 I want to share a fun Christmas craft that you can use as a last-minute gift idea for family members~ an adorable Christmas Handprint Wreath.
My daughter wanted to make a gift for her father so we set to work to make something special.  I really like handprint crafts because it preserves them at that size just a little bit.  I wanted to do something that would last, so we decided to do it on fabric.  We will be making this into a wall hanging that we can pull out each Christmas and use as a decoration.
This handprint wreath is SO easy to make!  All you need is a square of fabric, acrylic paints, and a cute little hand.   To turn it into a wall hanging, you will also need a wooden dowel and some ribbon to hang it.  I cut around my fabric with pinking shears so I wouldn't have to hem it.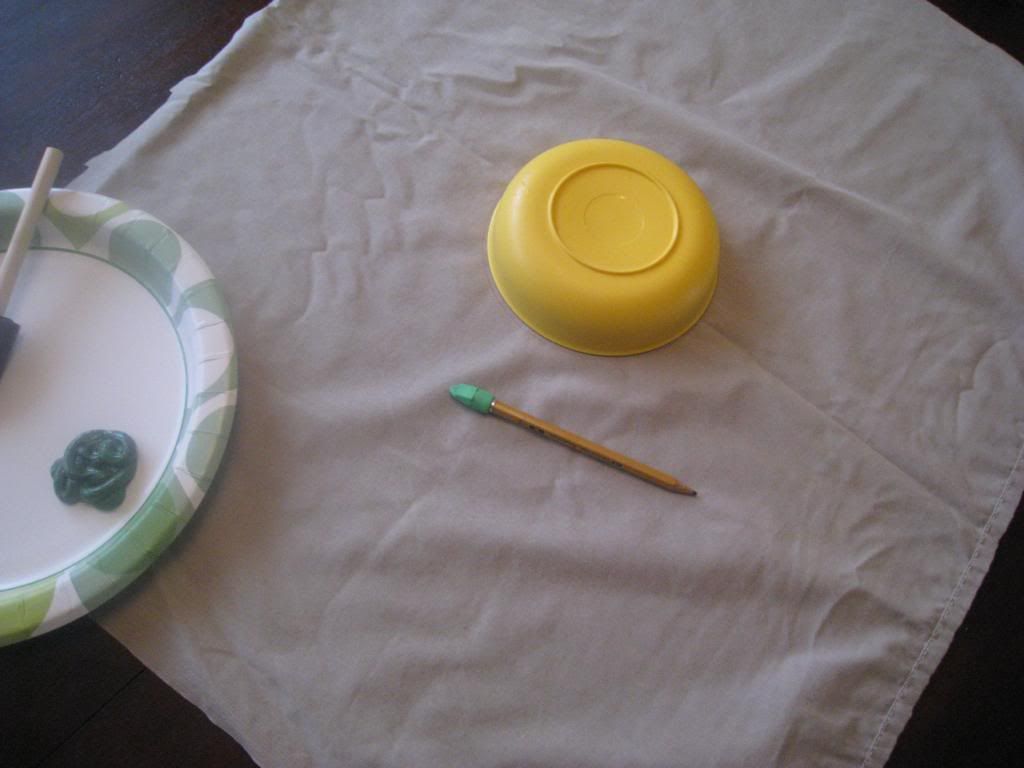 To start, I traced a circle in the center of the fabric to use as a guide for our wreath.  This helped us keep it even all the way around.
We used acrylic paints and painted her and to make it even.  Do handprints all the way around the circle, slightly overlapping.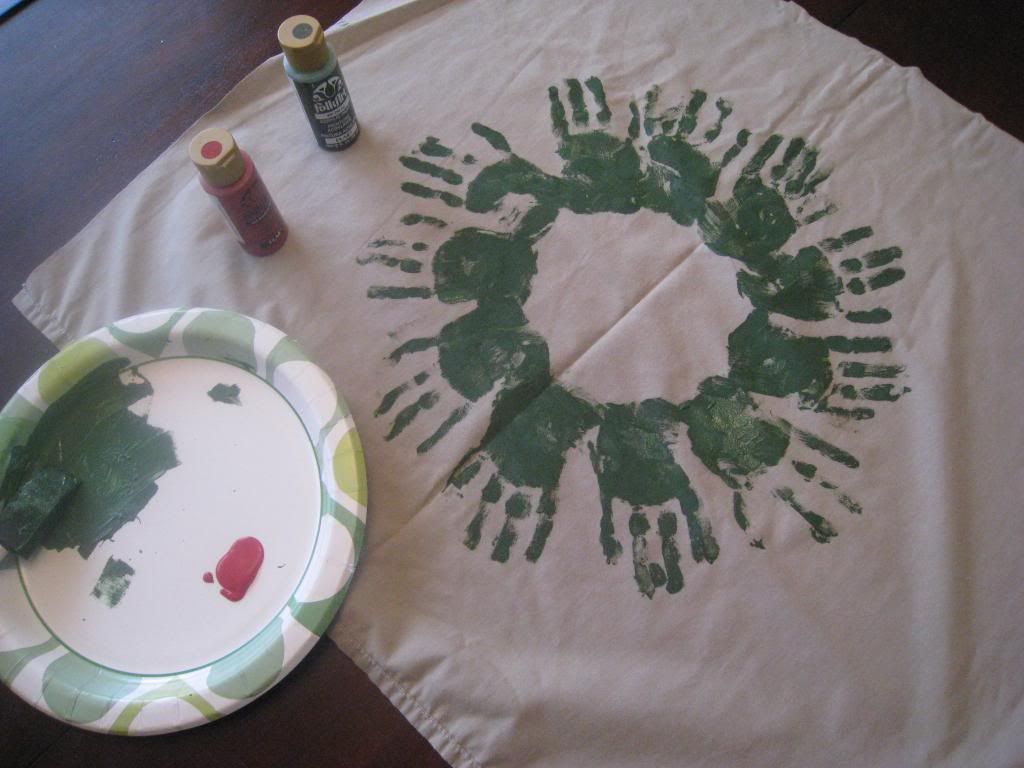 When the green dries, let them make little fingerprint berries in the handprints to make it look colorful and festive.  After it was all the way dry, I pinned on a red bow- you can sew it on if you want, but I used a mini safety pin and pinned it on.
Make sure to let your little one add a signature all on their own!